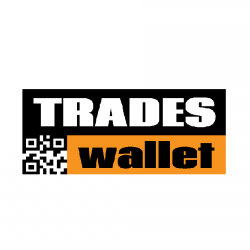 Trades Wallet
We have partnered with Trades Wallet to manage your safety tickets and trade certifications online.
Managing the contents on your Trades Wallet online helps us to ensure you are trained and qualified for the jobs you are bidding on and will enable you to manage your certifications more effectively.
With Trades Wallet you can:
Securely store safety tickets and trade certifications online, accessible 24/7 where they can never be misplaced or forgotten

Use the Self Service app to access your Trades Wallet and upload new tickets and certifications as you earn them

Receive notifications 60 days before your certifications expire

Receive notifications when training is requested

Register for courses offered, or recommended by, your Union or employer

Share your certifications via email

Use Trades Wallet to store and track personal items (i.e., your Driver's License) with Private Mode
To get started managing your personal Trades Wallet online, download the FREE mobile Self Service app from the Google Play or Apple App store.
If you need assistance getting Trades Wallet set up on your device, please contact the Trades Wallet Customer Care Team who will be more than happy to help you.