ClaimSecure Coverage
OE Local 955's Health & Wellness program is provided by ClaimSecure. Detailed information about the program is available online from ClaimSecure at ClaimSecure.com. You can access your coverage details through your eProfile. If this is your first time accessing your benefits online, please follow the eProfile Registration instructions.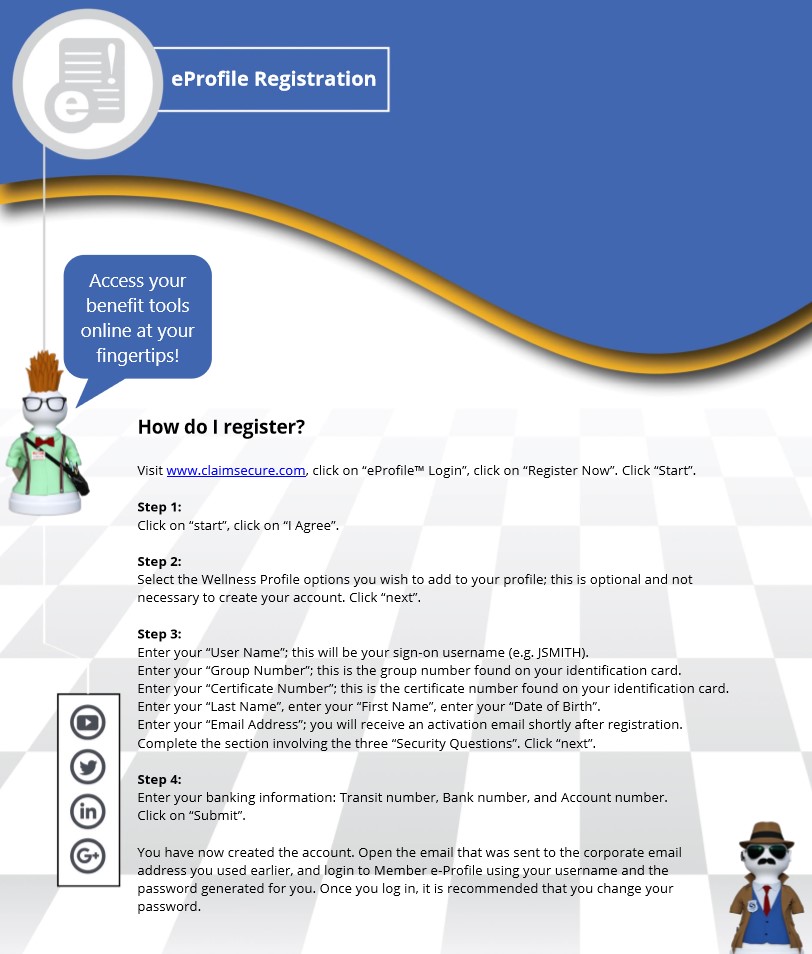 Submitting a claim
You may submit a claim to ClaimSecure in a variety of ways:
Use the ClaimSecure mobile app to submit your claim. Submit your claim by taking photos of your receipts, statements or any other supporting documents through the ClaimSecure mobile app. You can download the app on your mobile device through the App Store or on the Google Play Store.
Create an eProfile and submit your claim electronically to ClaimSecure.
E-mail your claim to service@ClaimSecure.com
Drop off or mail your claim to the Trust Office and they will forward to ClaimSecure.

If you do not have Internet access, please contact the

Trust Office

about accessing your coverage or submitting a claim.