Mammoet Team Celebrates Milestone
Posted on April 5, 2017
---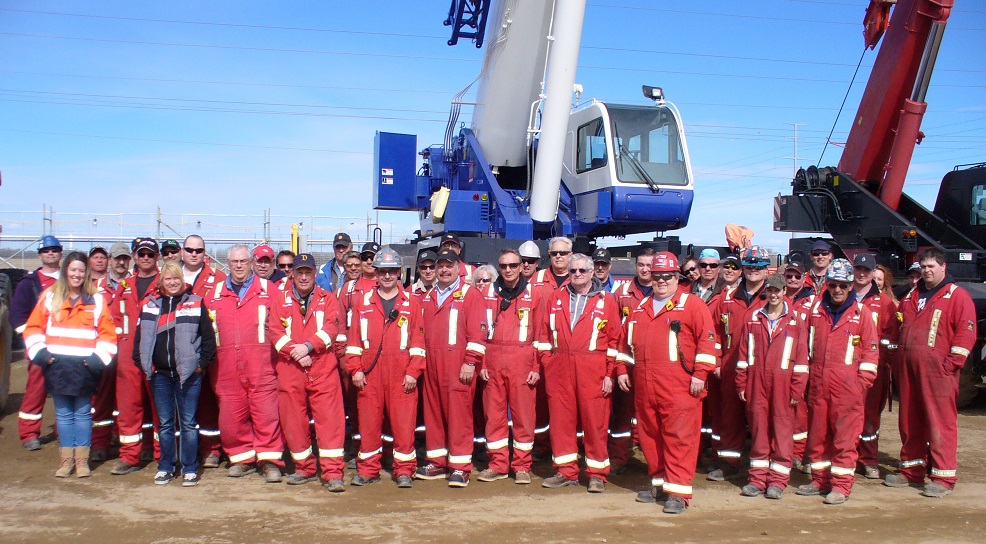 Local 955 would like to congratulate our members on the Mammoet team working on the Shell Scotford site for achieving a major milestone: 8 years with zero LTIs. That's 1,100,000 hours of performing safe work!
The Mammoet team has been on the Scotford site for maintenance, project and turnaround work, where over 70 cranes ranging from 9-ton carry decks to 620-ton all terrain cranes were used. Our members hoisted and set hundreds of thousands of material during this time.
Employees at Mammoet are proud of their caring attitude towards safety, professionalism and maintaining a respectful work environment. This is reflected in their relationships with all personnel on site, and their willingness to work together to solve problems.
"The Union of Operating Engineers Local 955 contributed to us achieving this milestone," said Site Supervisor Rick Thomas. "Local 955 supplied Mammoet operators with extensive training. They take pride in their work and are fully committed to seeing every task completed in a safe and professional manner."
The dedication and expertise of Mammoet—including members of Local 955—combined with the support of the strong partnership of Shell has made this achievement possible. Once again, congratulations to all involved!