Pension Benefits
$10.00/month – vesting
Unreduced pension age for benefits earned prior to January 1, 2011 is age 62, for benefits earned after January 1, 2011, the unreduced pension page is age 65.
Early retirement at age 55
Level Income retirement options
Survivor Benefits before and after retirement
Optional forms for both single & married retirees
The monthly accrual is based on 15% of all contributions divided by 12.
Fully funded plan
Click here to view OE955 Pension Plan At-A-Glance.
Online Pension Member Website
OE955's new pension member site provides you with 24/7 access to your personal pension plan account, valuable information on our pension plan and government retirement programs, as well as easy-to-use, interactive tools – retirement planning at your fingertips! Early in July each pension member will receive a package in the mail with information regarding this new website and how to access it.
Your new pension member site can be found by clicking here. If you are having difficulty with the new pension member site, please call the Aon Hewitt Client Contact Center at 1-866-733-5061.
As part of our continuing efforts to ensure that we are doing all we can to provide you and your family with a valuable and sustainable pension plan, the OE955 Health & Welfare and Pension Trust is proud to introduce you to our new member self-service site. Please note that our pension plan is not changing. Although this new site will give you direct access to a lot of plan information, please know that the OE955 Pension Office will still be there for you. Call us any time at (780) 483-9550 or Toll Free in Alberta at 1-800-222-6410.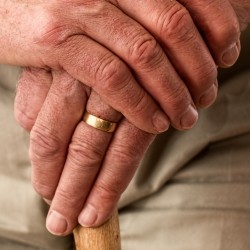 Helpful Forms
To add or update your beneficiary information, please click on, and complete the Beneficiary Add/Change Form. Send the completed form to the Trust Office. Email, fax, and postal address are included on the form.
Detailed Pension plan information is available as an online booklet . To view this booklet, please click here.
The Trust Office personnel are always available to answer questions. If you require assistance you can reach us in the following ways:
By calling 780-483-9550, Toll free in Alberta 1-800-222-6410
By sending an email to: pension@oe955.com